Modular, functional public toilets
Commonly employed in public spaces, our toilets will meet both your requirements as well as those of your users. Our various ranges of public toilets have been designed to offer optimum user comfort without burdening local authorities with costly maintenance requirements.
Francioli public toilets blend into public spaces and can meet your needs in terms of:
Hygiene and cleanliness
Universal accessibility
Respect for the environment
Durability

We have several modular solutions which are suitable for persons with reduced mobility (PRM), such as:
Single-cubicle toilets
Multi-cubicle toilets
Integrable public toilets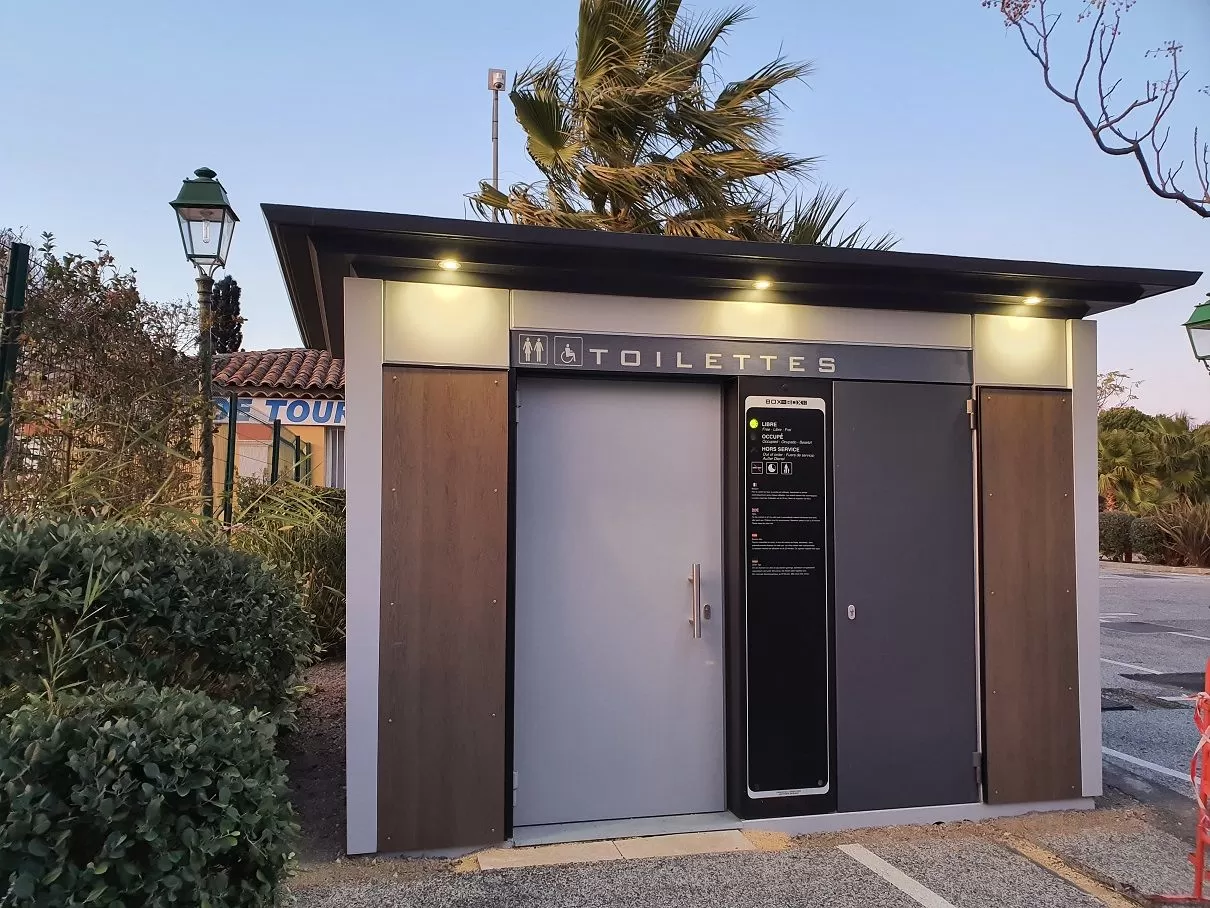 Public toilet obligations
In order to comply with the accessibility regulations, local authorities must provide toilet facilities in public places. The number of toilets required will be based on the number of visitors to the site in question. See the departmental health regulations applying to you for further information.

Adapting products to your needs
Our public toilets can be customized to suit all needs. Give your city the ideal toilet facilities!
Other public toilet solutions:  single-cubicle toilet facilities, multi-cubicle toilet facilities, integrable toilet facilities, toilet facilities for Travellers.
 

A toilet unit for integration
Box in Box is the answer to all your integration and adaptation issues.
Toilet blocks, the possibilities
Choose additional equipment
Stainless steel toilet bowl test
Stainless steel urinal bowl
Audible and visual alarms
Privacy screen
Tank fitted with a booster
Remote management module
 
Choose your exterior finish
Concrete model, grey paint finish
Concrete model, beige paint finish
Concrete model, natural wood cladding with vertical grooves
Concrete model, composite wood cladding with vertical grooves
 
Automatic toilets, the Francioli quality choice
Non-slip flooring, handrails and a watertight stainless steel housing to protect sensitive components (plumbing, electricity) in the self-cleaning toilet, disinfection of the toilet block after each use.
Francioli's toilets have won the trust of a large number of local authorities and groups thanks to their sophisticated safety features and aesthetics.  
Discover our other ranges of urban installations : urban furniture, containers shelters and sanitary facilities for traveler reception areas.