Facilities for Traveller sites
Francioli's Saninomade modules are pre-fabricated with a  polished concrete finish on the walls and a resin-coated finish on the floors, they are fully fitted out at the factory. These pre-fabricated toilet units are intended for use on Traveller sites. Each module is equipped with a technical room and can be fitted with a PRM toilet or shower.

Made from concrete for safety and durability
The exterior walls are finished in smooth painted concrete. The seamless interior walls are finished in grey polished concrete. They are combined into a single 10 cm-thick wall (fire-rated M0).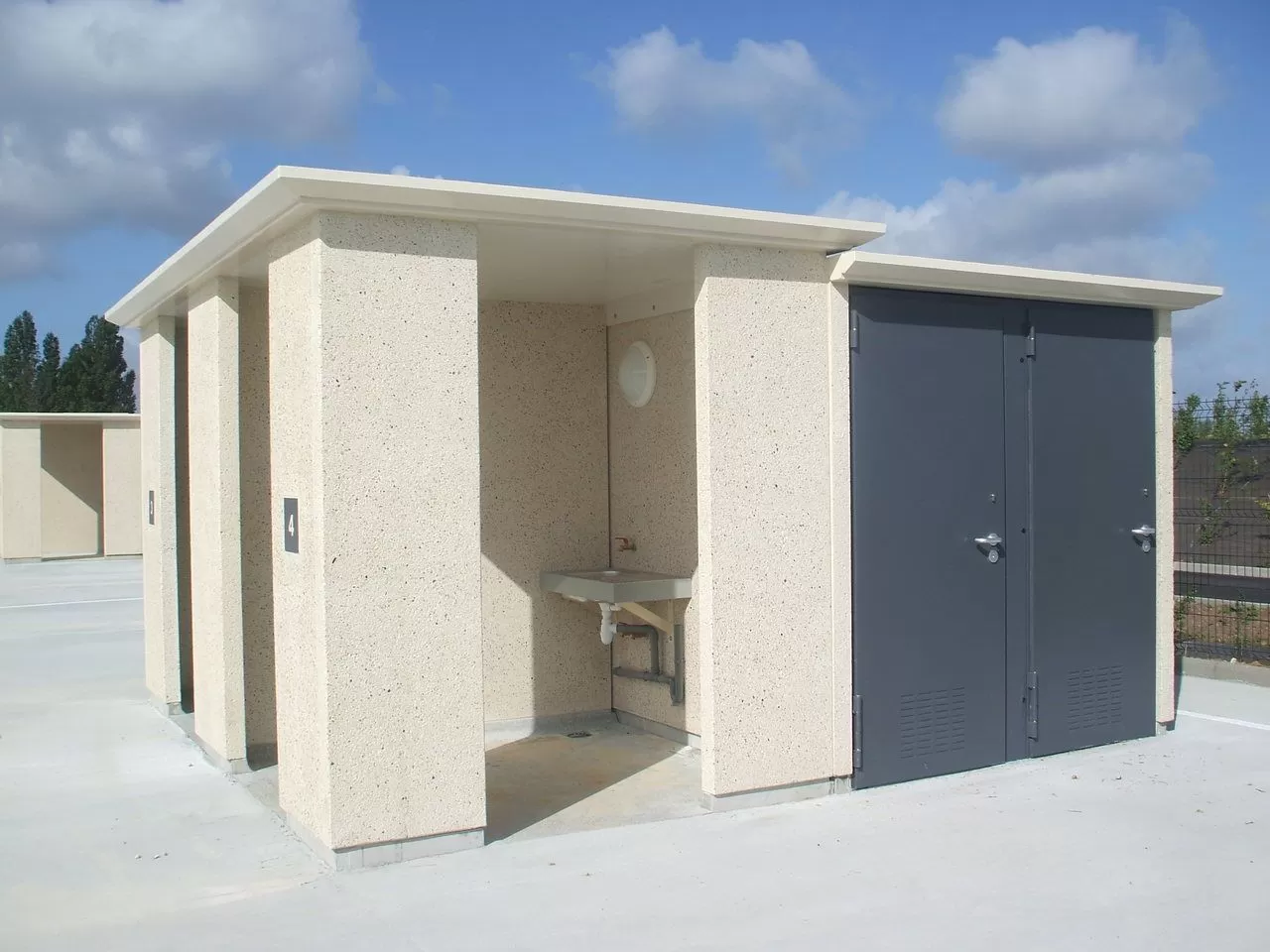 The advantages of pre-fabricated toilets
Comprehensive equipment
The pre-fabricated utility modules manufactured and distributed by Francioli include a comprehensive range of equipment for Traveller sites. We offer a wide range of products, each with its own specific features: Shower cubicles, toilet blocks, laundry rooms, etc. 
Francioli's Saninomade modules can be adapted to meet the needs of the location and include accessible toilet modules with comprehensive hygiene features.
Quick and easy installation
Conservation of the location
Modularity
Easy maintenance
Low impact installation work
 
Discover our other ranges of urban installations : urban furniture, containers shelters and public sanitaries.
Legally-required facilities for Travellers
The law of July 5, 2000 on the hosting and housing of Travellers increases the obligations of local authorities to provide pre-fabricated outdoor toilet facilities for Traveller sites. Towns with populations of over 5,000 people are required to construct sites as set out in the departmental plan for accommodating Travellers.

SANINOMADE range
The decree of December 26, 2019 provides new details concerning permanent sites for Travellers (e.g. 2 toilets + 1 shower).

APA range
This is a new model and we don't yet have any photos of it in situ. You can call us on + 33 (0) 4 74 67 98 00 or fill in the information request form in the contact section.